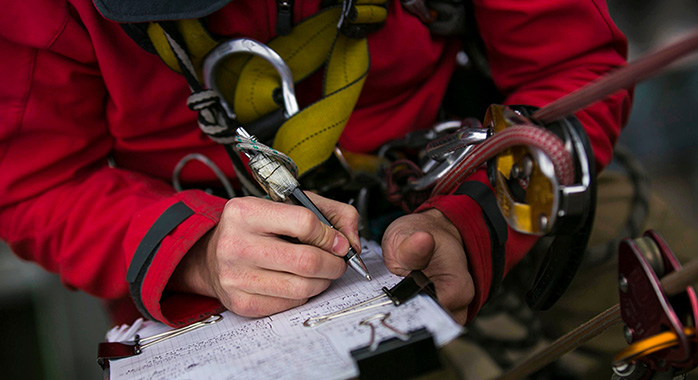 Onward Consulting's facility inspectors have decades of collective experience. Spanning various stages of drilling and completions, production, and work-over experience, our inspection team has a proven track record of reducing incidents of non-compliance. Our teams aim to provide an impartial and balanced review, proving to be a vital member to improve performance and benchmark your facility. We work alongside your team to discuss findings and close-out items.
Upon close-out you will receive an in-depth outline of outstanding items prioritized by critical status in order to expedite solutions.
COMPLIANCE-BASED INSPECTIONS:
U.S. Coast Guard, Bureau of Safety and Environmental Enforcement, American Bureau of Shipping regulated equipment; component integrity and corrosion; survey of electrical cabling and proper grounding; HAZCOM labeling as related to GHS/OSHA Final Rule
FACILITY DOCUMENTATION INSPECTIONS:
OSHA; U.S. Coast Guard and Bureau of Safety and Environmental Enforcement; Internal and 3rd Party Audit preparation
HEALTH, SAFETY & ENVIRONMENTAL INSPECTIONS:
JSA review as related to SEMS II rule; Standard Operating Procedure review to verify consistency with supporting documents (i.e., permitting and JSAs); Safe Work Practices; safe culture observations and human elements initiatives (BBS); Gap analysis and Bridging Document Verification; dedicated housekeeping and maintenance of egress routes and lifesaving equipment
These inspections can be combined to provide your facility with a comprehensive overview of solutions to prepare for your next annual agency inspection success.
Book a Free Consultation
Interested in working together? We'de love to hear from you!